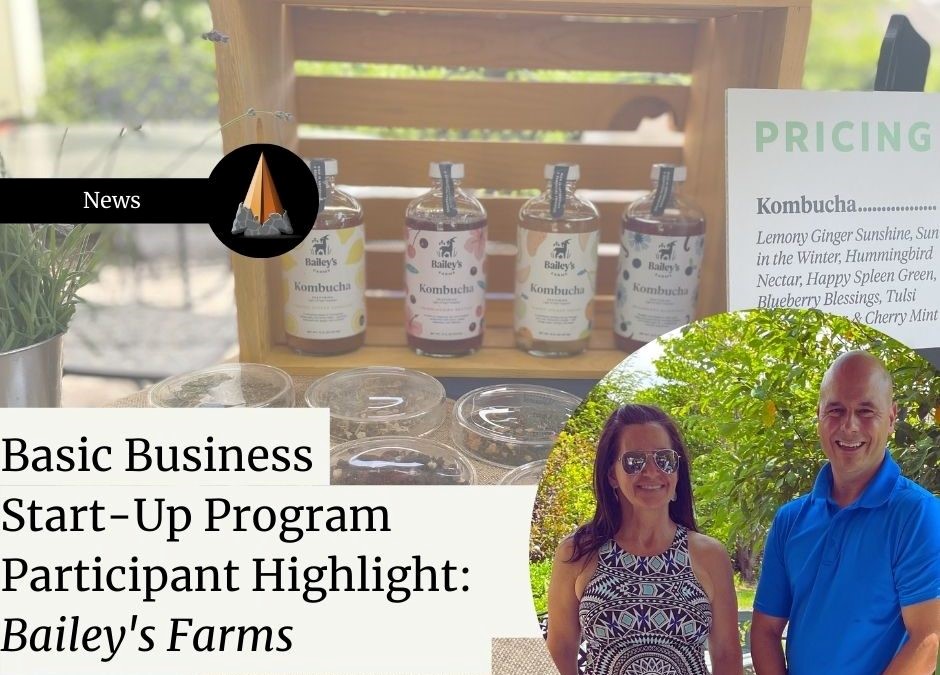 JC and Steve Bailey began their entrepreneurial journey finding joy in their backyard.  Today, the couple's farm is home to six goats – two Pygmys, one La Macha, and two Nigeran Dwarf mixes and 500,000 bees which transformed into a business and series of sustainable products by Bailey's Farms.
At the core of this Native-owned company's mission is a heartfelt desire to give back to the land, the community, and spread joy to future generations.  Steve Bailey is an enrolled member of the Grand Traverse Band of Ottawa and Chippewa Indians.
"Initially, it just started with our garden, making, harvesting, and growing things," said Steve, "We would can goods and share them with friends and relatives. Six goats and bees were added to the mix and we've always enjoyed being involved with what's taking place at the house."
JC chimed in, "Being involved with the earth too," she shared, "It all just feels peaceful."
At Bailey's Farms, high-fat goat milk is used to create soothing soaps and lotions.  Carefully cultivated delicious honey is extracted in harmony with the bees and seven hand-crafted flavors of kombucha have been produced.
The company's decision to produce kombucha was born out of a series of conversations with the Founder and Director of Light of Day Organics Tea Farm, Anglea Macke.  The idea of tailoring tea from North America's only certified USDA Organic and Certified Demeter Biodynamic tea farm to assist individuals with anxiety navigating through the COVID-19 pandemic into kombucha through fermentation came naturally.
"We're passionate about creating," said JC, "Last night, we were bottling three batches of kombucha and I loved putting on every label. That's the fun stuff because it's that seal of we did it – we've figured it out and we have a system that works and is consistent and it's beautiful."
This passion has pushed the company's rapid growth.  Since March 2021, the couple has expanded their kombucha producing capacity from 1,000 bottles a month to 3,264, hired Sawyer Porte as an intern, and expanded their space in the City Center Kitchen.
"Our experience is starting an operation where everything is in very small batches and our hands are on all aspects," said Steve, "From my perspective, it's trying to be a resource as much as I can, with what I've learned, to help others continue on to the next step so that the process of starting a business doesn't stop because they're discouraged."
Support the Baileys at Light of Day Organics Tea Farm on Wednesdays from 12-4PM.  Bailey's Farms will also be at the Sutton's Bay Farmer's Market, the Interlochen Farmer's Market, the Village Farmer's Market, Glen Arbor Farmer's Market, or Northport Farmers Market in Northwest Michigan.  Can't wait for the farmer's market? Kombucha is in stock at Zest Plant-Based Kitchen, Anderson's Market in Glen Arbor, Fresh Coast Market in Traverse City, and Hansen's in Suttons Bay.  Products are also available for order and pick-up through the Traverse City based Sarah Hardy Downtown Farmers Market Online.
Learn more about Bailey's Farms products, mission, and farmer's market schedule by visiting their website or checking out their social media platforms at https://www.baileysfarms.com.
NOTICE: The production of this promotional piece was supported by Grant #90NN0004-01-01 from The US Department of Health and Human Services Administration for Children and Families (ACF).  Its content are solely the responsibility of Arrowhead Incubator, Inc. and do not necessarily represent the official views of ACF.