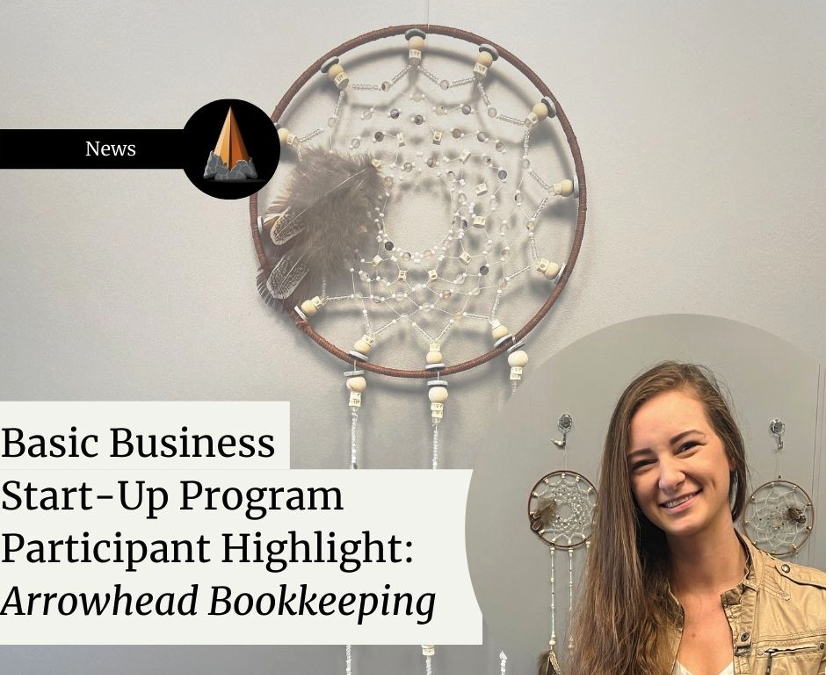 Alaura Anderson launched Arrowhead Bookkeeping in the middle of the 2020 pandemic.  As a tide of shifting priorities swept over the country, Alaura found her niche assisting startups and small and growing businesses. By providing back-end bookkeeping support, Alaura found she could give her clients more time to focus on their priorities.
"In my business plan, I tried to think of all the different services I could provide to the community," said Alaura, "I not only heard from my community that it's something that is needed, but that it's something that won't go out of style."
Alaura is an enrolled member of the Grand Traverse Band of Ottawa and Chippewa Indians.  Arrowhead Bookkeeping stands out in a crowded landscape of bookkeeping services thanks to its dedication to social responsibility.  Alaura's parents have deep roots in water conservation, protection, and supply in Indian Country and beyond.
"My Dad has supplied water to Native American communities across the United States through the US government for twenty-two years," Alaura shared, "The sustainability aspect of any business structure is key because we only have one world.  Protecting our natural resources is so important."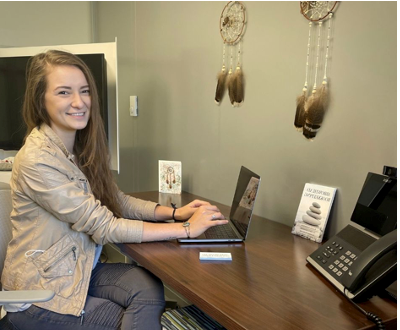 Arrowhead Bookkeeping provides packaged, a-la-carte, and Quickbooks Advisory services to businesses through tailored, remote consultations.  Alaura is a Quickbooks Certified ProAdvisor, has trained with Magnum Hospitality in Traverse City, and is a member of the National Association of Certified Public Bookkeepers (NACPB).
Alaura sees a clear need within the community for providing honest, trustworthy bookkeeping services to a network of nascent, small, and growth-stage businesses. She hopes her work, in turn, will motivate other Native-owned businesses to begin their journeys.
"The day that you plant the seed is not the day that you eat the fruit," Alaura said, "Being able to inspire the community in a way that challenges that vision and to be able to say 'you can do this too' or 'we are here and we can help you' is so important."
The long-term goals for the company are to continue to expand its client base and provide employment and training opportunities within the Native community.
Resilience and following your intuition are crucial messages for aspiring Native entrepreneurs, Alaura shared; "If you find you have a pull towards something, listen to it."
Learn more about Arrowhead Bookkeeping's range of services on their website at https://ahbkeep.com.
NOTICE: The production of this promotional piece was supported by Grant #90NN0004-01-01 from The US Department of Health and Human Services Administration for Children and Families (ACF).  Its content are solely the responsibility of Arrowhead Incubator, Inc. and do not necessarily represent the official views of ACF.